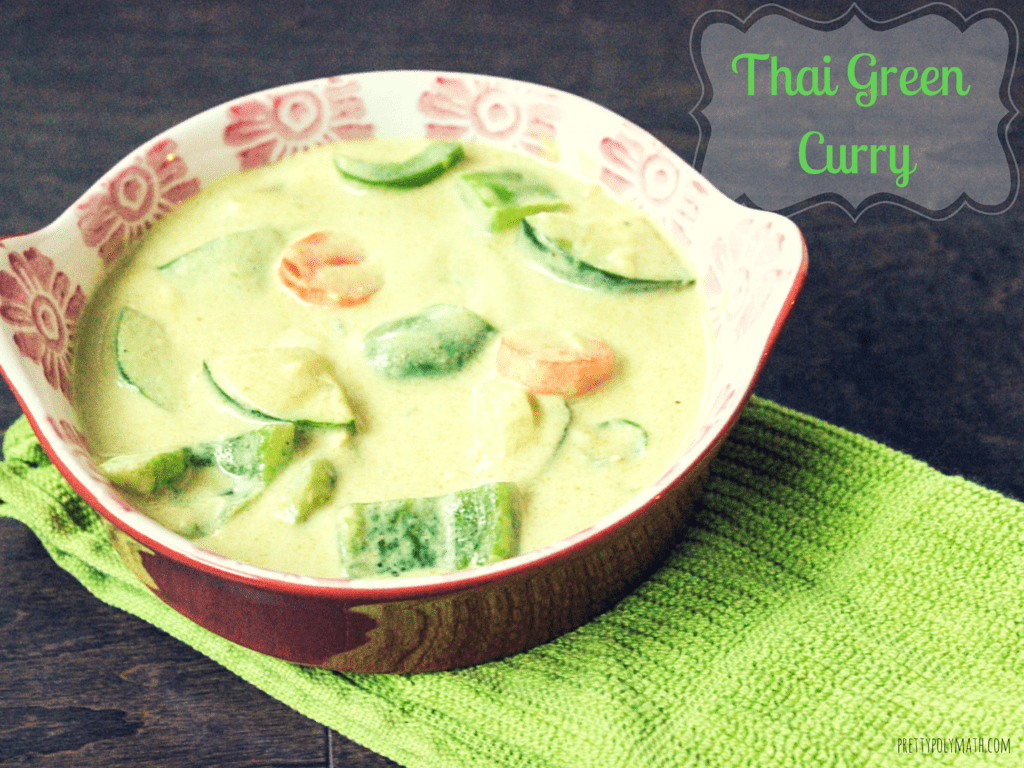 I started a new job recently and I have less and less time to cook a healthy meal for the hubby and I. This super short and quick thai green curry recipe is a god send for me. Also, usually by the time I get home from work I'm hangry. Like get-out-of-my-face hangry. I just want to eat anything and everything. You know how some people need coffee before they socialize in the morning? Well, I need to eat when I get home before I start conversing with anybody.
This typically leads to me making bad decisions food-wise because I'm so anxious to just shove something into my face. Luckily,it requires very little effort to make this creamy, spicy, and healthy dish. It's paleo, vegan and vegetarian. I can't get any more San Franciscan than that! Just kidding..it could be organic and local. I kid, I kid. 
Thai Green Curry
Ingredients
2 tbsp coconut oil
1/2 medium yellow onion, diced (large)
3 garlic cloves, minced
3 tbsp vegetarian green curry paste
1 can coconut milk (14 oz)
1/2 cup vegetable stock
2 small carrots, sliced
1 small zucchini, quartered
1 green bell pepper, diced
basil (optional)
lime wedges (optional)
Instructions
In a medium saucepan, heat oil over medium-high. Add onion and garlic and saute until fragrant. Add curry paste, stir, and cook 5 minutes.
Add coconut milk and vegetable stock and stir to combine.
Mix in carrots, zucchini and green bell pepper and simmer for 5 minutes, or until vegetables are softened. Garnish with sliced basil leaves and lime wedge and serve warm with rice. Enjoy!
Notes
You can substitute with any veggies or protein you like. Next time I plan on adding tofu for some protein. 
http://www.prettypolymath.com/2014/10/30/thai-green-curry/